Think of us as your private drivers in United Kingdom.
Experienced, Fully Insured, Qualified and Licensed
I have the skills and experience needed to get you to and from your destination feeling safe and relaxed, regardless if it's for business or pleasure.
Even from the beginning, 5 years ago, my business model was based on only one half/full day booking per day. My idea is to be able to offer the best experience for my passengers. With only one booking a day I can really offer my customers the piece of mind that any need to adapt their initial plan will be meet. My customers will be able to change their mind about the destination/s, starting time, duration of booking, number of passengers etc. It is also allowing me the opportunity to clean and present the car in pristine condition for each new customer.
Any occasion: a business trip, a sightseeing tour starting or ending in London and travelling anywhere in UK, a transfer to or from an airport/seaport, we can help you solve the transportation issue for you and your family/group of up to 10 passengers in total(in 2 cars). If you prefer to use your own car we can provide the hire driver only service (you will need to temporarily name me on your Insurance)
I am Michael an experienced driver with more than 24 years behind the wheel. I am driving one of the best and spacious people carrier, a Ford Galaxy 7 seats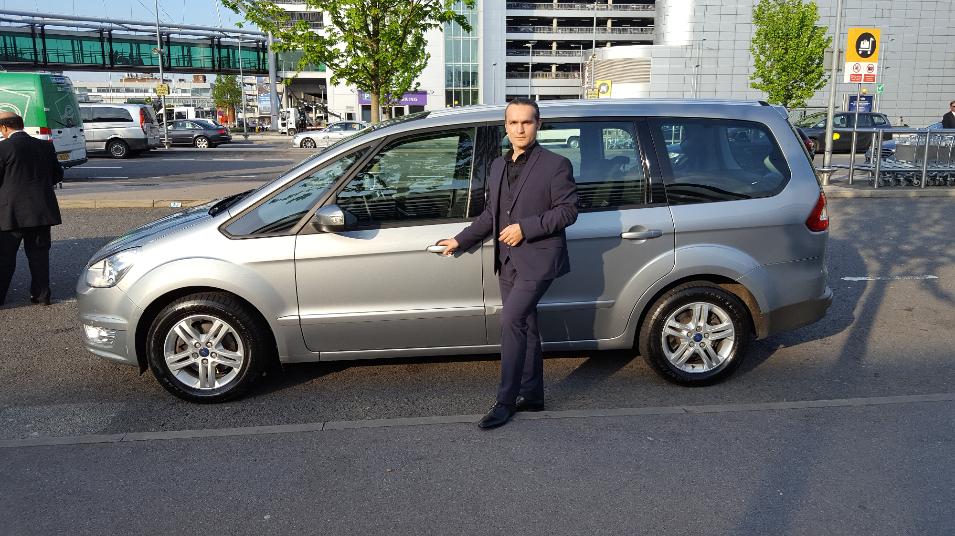 My partner Geo is also an Independent Private Driver. He is driving a luxurious Mercedes-Benz S Class, Long Wheel Base, New Shape with Executive Package
Experienced, Fully Insured, Qualified and Licensed